"

It's widely known that Jay Daly is one of the premier trumpeters in the Northeast. His virtuosity is matched by his stylistic versatility and he's a total professional."
— Peter Mansfield, Orchestrator/Arranger, The Boston Pops Orchestra
"

Jay is a consummate musician."
— Mike Vax, leader, Stan Kenton Legacy Orchestra
"

"Jay is an outstanding trumpet artist with great technical abilities. He was the driving force as lead trumpet player in the Harry James Orchestra. Jay is a must see artist.""
— Fred Radke, leader of the Harry James Orchestra
COMING UP
Tuesday, July 4, Jay Daly with The Hillyer Festival Orchestra at Salem, MA, outdoor festival. Event stats at 5, the orchestra appears later in the program.
Mondays, July 10 & 24, August 7 & 21. The Backbeat Big Band, Backbeat brewing Company, 31A Park Street, Beverly, MA. No cover charge. 6:30 show time. 
Sunday, November 19. "Trumpet Kings" at the Rochester Opera House, 31 Wakefield Street, Rochester, NH. With teh NH Jazz Orchestra directed by Clayton "Skip" Poole. Ticket information: (603) 335-1992
NEW! BOOKING NOW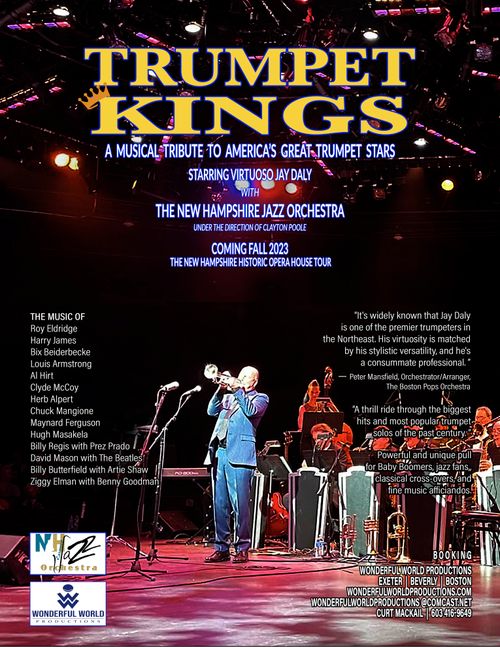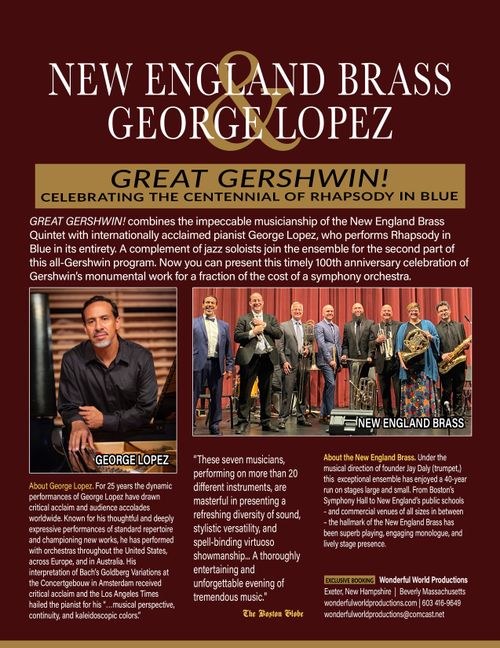 CLICK A TITLE FOR MORE INFO
Jay Daly is booked and managed by Wonderful World Productions, LLC.